Summer nears...
I figure I'd just talk about summer being that I haven't posted since one of the worst nights of my life. I hate school and I only have 1 big assignment and 3 tests until I'm done. I have already started to tune out learning. I am taking a bunch of my junk home Thursday when I go back home to the Fort of Waynes for Easter, my nephew's birthday party, and Komet hockey. This will only make me look forward to summer more. Here's a bunch of the stuff I'm going to do this summer.
Work: I want to work in my mom's office this summer in Huntington. I'd be doing menial tasks for 10 dollars an hour in a nice air conditioned office. I visited my mom at work once and everyone loves my mom so they in turn love me. I figure they won't make me work too hard or get mad if I want a day off, like when I go to...
Warped Tour 2006: I'm going to Warped Tour again with Dane and Andrew and whoever else winds up coming. We'll probably end up going to 2 shows which will just make this summer twice as amazing. The 2005 Warped Tour in Indy was a great experience and some of the most fun I've ever had. I'd recommend it to everyone. In preperation, I'll be listening to many of the bands there as I...
Skateboard: I'm going to learn (or at least try to learn) how to be a good skateboader this summer. When I sell my school books back to T.I.S. I plan on having enough to buy a decent skateboard. Dane, Andrew, Zach, and I will look so cool this summer in our Element shirts, cargo shorts, and Vans. We'll be so hardcore, just like
these guys
. I'm gonna look extra badass in my Element shirt because I' going to...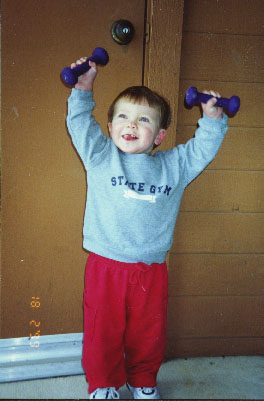 Work out: Shut up! I am going to try to put on weight this summer by eating all the time and working out. We'll see how I sexy I can get. Getting stronger will definitely help during...
Lacrosse: Summer league at The Plex will be quite fun. I think it's outdoors this time, too. A team will be put together of tremendous porportions and we will not lose. Not to anyone. It will be an immaculate combination of skill and intelligence and awesomeness.
All of these will be accomplished along with much time spent hanging out with friends, doing a little bit of boozing, buying some stuff when needed, lake visits, Notre Dame visits to see that bookworm Rachel, hopefully getting my hands on the Revolution which may come out this summer, lots of stuff I can't think of, and a possible trip to the east coast. How exciting!