Preliminary picks: Oscars 2009
What happened in 2008? Where were my words? I remember Diablo Cody. I remember the Coen brothers. I remember... Well, I guess that was all I remember. Oscar nom run down!
Best Actor:
Brad Pitt has an outside shot, but he's not going to outduel Sean Penn or Mickey Rourke. Hollywood loves a comeback, so I'll take The Ram over Harvey Dent. I mean Harvey Milk.
Best Actress:
Anne Hathaway made
Bride Wars
, which is an Eddie Murphy/
Norbit
situation. So she's out.
Gran Torino
(although not nominated) will overshadow Eastwood's lesser work of 2008,
Changeling
, so Jolie's out. But that's okay, she probably shouldn't have been nominated. Streep continues her dominance, nominated for the 15th time, and she's got a shot having only won twice in all those nominations, added to the fact that it's a weak year for this category. Melissa Leo, perhaps? She was also in
Righteous Kill
last year. So no. I'll take Kate Winslet in
The Reader
. I'm not confident about this pick, but
Oprah likes her boobs
, so what can you do?
Best Supporting Actor:
Robert Downey Jr. gets nominated for blackface!
Congratulations once again, Barack Obama! Hoffman in
Capote
didn't deserve to beat Ledger in
Brokeback
in 2006 and that's definitely not going to happen again. If anybody knew who Michael Shannon was he might get a vote or two, but it'll eventually come down to Brolin and Ledger and Ledger will win. Not because he's dead, but because he created a timeless movie villain in his portrayal of the Joker. R.I.P.
Best Supporting Actress:

Good grief, I have no idea. I imagine the
Doubt
votes will cancel each other out, so that leaves Cruz, Henson, and Tomei. As good as
T
C
2
B
2
was, I see this film getting overlooked in all categories except Visual Effects. (Although it should win for Best Adapted Screenplay since the original by Fitzgerald sucked so badly.) I'll take Cruz in an upset. Why not? It gives me a chance to look through Penélope Cruz pictures.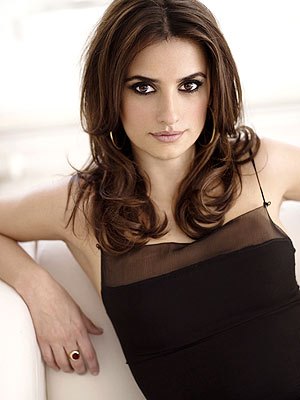 Best Picture:
Whoever wins Best Director always has the inside track for winning Best Picture. I'll take Danny Boyle and
Slumdog
over Gus Van Sant and
Milk
. This is a dangerous pick, though. Hollywood is still upset over Prop 8 (Prop GAY-te!) and Mr. Milk and company could take some folks by surprise.
Snubs: Aaron Eckhart, Bruce Springsteen,
Revolutionary Road
, Cate Blanchett probably, and NOT
Gran Torino
(I'm sorry, but the whole idea is trite) nor
The Dark Knight
, which was unwillingly stuffed into the "comic book movie" genre and therefore was never going to get serious attention anyway.
Go WALL•E!